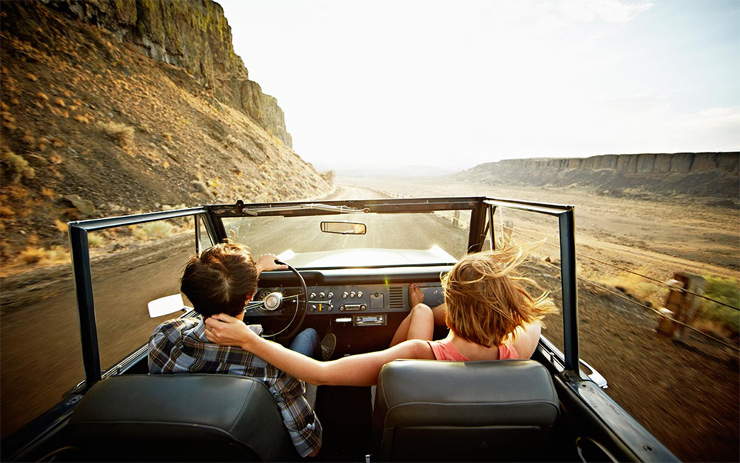 18 March
Use our travel checklist for an awesome road trip
Ah road trips, don't they make you feel like you're in a movie? Like the coming-of-age Crossroads, the classic Easy Rider, or outrunning your past a la Thelma and Louise. Don't you just feel like the world of possibilities is as open as the road in front of you?
This is one of the best times of year for a road trip and lucky for us we also have one of the most beautiful countries in the world. From the rolling hills and rugged cliffs of the Eastern Cape to the incomparable safari experience at Kruger National Park,Limpopo's indigenous forests, or beautiful Mpumalanga the "place of the rising sun".Ukhahlamba Drakensberg Mountains with gobsmacking views, unspoilt forests, and rich animal life. The Garden Route in the Western Cape is a treat for the eyes with verdant plant life all along this coastal drive with lagoons, lakes and ancient forests. On the other extreme the Karoo is a different experience altogether, with open spaces, rocky mountain ranges, and hills. We hope you have a great family holiday, whatever you decide to do. So here is our holiday travel checklist to make sure you have everything that you need.   
Pre-trip travel checklist
Before you set off on your trip, go through our travel checklist so that you can rest assured your holiday will be as relaxing as possible.
Have you checked your licence and registration valid?
Has your car had a recent service?
Have you checked the oil and brake fluid level?
Have you checked the lights and indicators?
Have you checked that your windscreen wipers are in good working order?
Have you made sure you have a map or working GPS?
Items to have in your boot
Be sure to have the following items in case your car breaks down.
Do you have two reflective triangles?
Do you have a jack?
Do you have a tow rope?
Do you have a can of tyre inflator?
Do you have a toolkit?
Do you have a first-aid kit?
Do you have a torch?
Do you have a spare tyre that is in good working order?
When you take your family holiday there are always things you missed and can't afford because you haven't budgeted for them. You don't have to go without, get an instant payday loan from Boodle.
And don't forget to subscribe to our newsletter to make every day feel like a holiday.