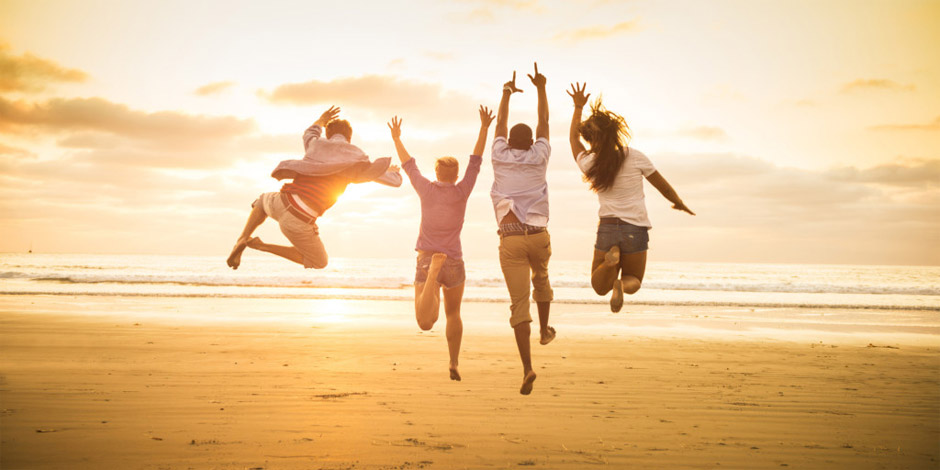 9 September
Tips to take your "bucket list" from a dream to reality
Are 'bucket lists' for dreamers only? Or can they be a blueprint for achieving life goals and happiness?

For many, 'The Bucket List'–a movie about two terminally ill men who head off on a road trip with a wish list of to-dos before they die–was a wakeup call and reminder not to sideline passion and fulfillment in our life.
Perhaps, like many, the film inspired them to sit down and draft their list of things they would like to experience and accomplish before kicking the bucket ranging from places they would want to visit, dream adventures, healthy habits and professional goals.

Asking important questions - What makes my soul soar? What's really important to me? What gives my life a meaning? - is a powerful way to mine your heart for 'bucket list' dreams and aspirations. But then what? Here are tips to help take your 'bucket list' from dream to reality.

Dream big. Forget practical. So what if you can't imagine how you'll get from here to there. Who cares if your friends and family think you're crazy. Every building, company, product, accomplishment, or innovation began as an idea, a thought, a dream.

Give away your talents. "Who benefits the most – those in need or the volunteers?" If you've ever given of yourself, I think you'd agree that the giver receives as much, if not more, from the act.
But beyond that, when you give away your talents, time, or insights, you open yourself to the people, circumstances, and serendipity that miraculously transforms wish list to reality.

Question your motives. How many of our aspirations and actions are conditioned by slick marketing, other people's values, or childhood and societal conditioning, as opposed to our true heart's desire?

It's all about the experience. When discussing the subject of bucket lists with friends, travel is a common theme. Digging deeper, we realized that each of our bucket list travel experiences represented an imagined experience.
However, with an economic recession, high unemployment, and people struggling financially, vacations and travel plans may not be fulfilled. Now is the time to learn how to save money to fulfill the travelling wish list.

Decide on your next vacation – How can you save money for travel if you don't know where you are going? Find a place, set a date, and strive towards it. "Vacation" is what you define it to be.

Create a budget - Saving money is nearly impossible if you don't know where it is going. So start a budget to track your expenses every month. Need a guide on how to budget? Check out Boodle Budgeting tips posted in June 2014.

Pick one item per week and eliminate it. Do you go out to lunch every day? Do you buy coffee every morning? Eliminate one or more of these things once a week or once a month and put that money aside. Check out some tips to get out of debts on our January 2014 blog post.
As the trip gets closer, here are ways to save when planning your trip: 
Research your trip - As the vacation draws closer, begin to plan a few months in advance. Where do you want to stay? When do you want to leave? Choose a budget option for hotels to save money, Travel offseason

Create a budget for your trip - Just like home, plan a budget for your trip. Decide how much you want to spend each day on meals, sights, souvenirs, and plan in advance.
Budgeting your trip lets you save money before you even leave.
Sign up for Twitter and on social media sites - Sites like Twitter and Facebook are great at finding deals. Connecting with others on Twitter and Facebook can help you plan your trip as well – saving you money.

Packing for your trip - Packing light can be a great way to save on airline fees. If you're traveling by car, fewer bags mean better gas mileage.