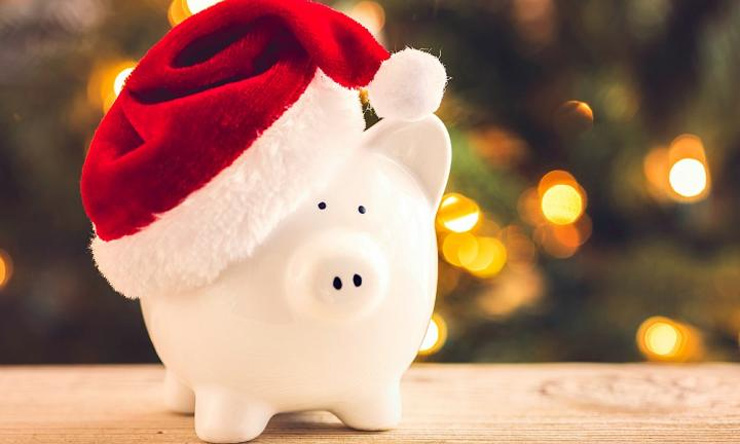 5 January
Tips from fellow boodlers on saving money over the festive season
The great thing about living in a community is that you can benefit from the good ideas and experience of other people. With this in mind, last week we asked our readers to send in tips for saving money over the holidays. After all the festive season is when most people could use a bit of extra cash, right? And Christmas is about more than the stuff you can get at the shops With this in mind, here are some top tips from our subscribers on how to have a Merry Christmas and save money.
"I come from a large family and Christmas cards are so expensive, so this is what I do each year — dress the kids up in a Christmas theme, take pictures, print them out and make my own DIY Christmas cards." — Gwendolyne Elisabeth Ismarelda Marais
"I save money by selling all my unwanted good items on gumtree and save the cash to spend December time." — Melinda Hamiel
"I make my own special DIY gifts for my family and friends. I use my used jars and fill them up with yummy cookies or colorful sand...with a small letter inside." — Sue-Marie Olwagen
"Over the year, I buy grocery coupons so when it's festive season time I don't have many expenses when it comes to buying groceries. Instead I use grocery coupons to buy groceries." — Lentheric Lucretia Liam Williams 
"I've been part of  two stokvels — one for food and one for money. So the extra money [I get] will go towards school supplies in January." — Nhle Hle Eyomzulu
"Homemade gifts or homemade gift certificates for services you can offer for example hair wash and blow or massage." — Candice Terblanche 
"I buy a gift card and save money in it for the whole year and then I use it for presents in the festive season." — Chaunice Natia Kock 
"I believe in getting creative with Christmas gifts by writing CDs or DVDs for my family with special moments on them, photos and memories during the year." — Enid Klopper 
"Get personal, instead of buying expensive gifts make your own with a personal touch. Maybe a frame that you stick shells on or something like that." — Nalda Ayair
"Develop a budget and stick to it. Do not spend more than 1.5 percent of your household annual income on holiday gifts and entertainment." — Zimkhitha Tshangan
"Shop online!  It's fast, easy, and you can easily compare prices between different online shops." — Rochelle Rae Rosy 
"I love making Christmas socks filled with sweets and giving them to the children on the streets where I live. These are children that don't  know how Christmas feels. Doing this makes me feel a lot better just to see the smiles on their faces." — Lisa-Marie Gerber
"I throw all my 50c coins in a 2 litre coke bottle and at the end of the year I have enough to spend without feeling like I [have been] saving." — Thea Kleynhaus Lennox 
Thanks for all this great advice and good wishes and a happy festive season to all of our readers. Subscribe to our newsletter for more great ideas on saving money and having a happy new year.