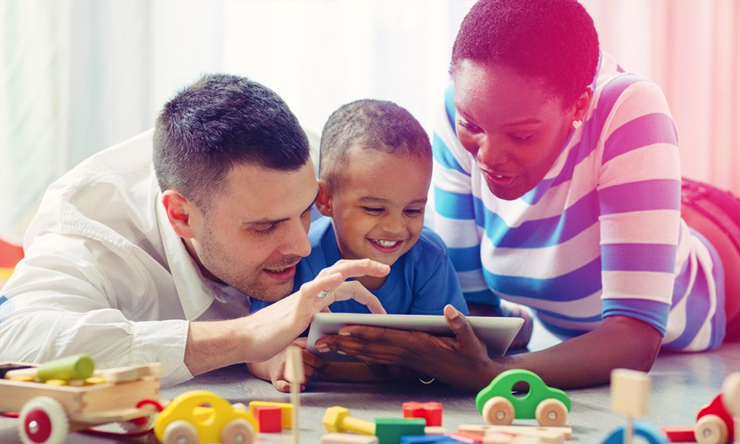 15 April
The best entertainment and educational apps for your children
Has there ever been a better time to be a child? When I was young people still used to say "children should be seen and not heard" and old school nursery rhymes and fairy tales are terrifying. Take Ring Around the Roses, did you know that was actually about the rosy red rash that you would get when you have the Black Plague? The Three Blind Mice were Protestant Noblemen put to death by "Bloody" Mary. She also features in the rhyme Mary, Mary, Quite contrary and the silver bells and cockle shells are methods of torture. The original Little Mermaid changes into sea foam after the Prince marries someone else and breaks her heart. And then there's poor Hansel and Gretel who are almost eaten by a witch, and the children of an entire village who were kidnapped en masse by the Pied Piper of Hamelin. Shame. Anyway fortunately for them, your little sprogs don't even have to go there at all. We have these educational apps and entertainment apps to keep them out of mischief. If the dreaded words "I'm bored" is reverberating in your ears grab an instant payday loan from Boodle to help you get them.
Apps for toddlers
Little Big Foot is part of the new wave of educational apps for the little guys that combines new technology with compelling storytelling. You will follow Little Big Foot as he goes to the big city for the first time. This app has awesome animation, great music and an immersive experience.
Reading, writing and 'rithmatic
Educational apps can be a great for supplementing classroom activities and here are some of the best apps. If you are looking for a great collection of children's story books that you can download onto your Android device, you could get the iStoryTime Storybook Library.
This free app features numerous titles, and more are added every week and it also has narration, lovely imagery and interactive options. And when it comes to teaching toddlers and preschoolers the basic alphabet, look no further than Zoo Alphabet. It is colourful and fun-filled  and incorporates pictures that teach children about animals, birds and insects as well as animal sounds, voiceovers and music. Math on the Farm, teaches Maths based on the story format and includes appropriate game activities.
Just for fun
For the lighter side of apps, check out games like Bike Baron and Subway Surfers.
For the nature lover
For an alternative to the violence of some video games try introducing your little nature lover to Toca Nature where they can make a natural kingdom and watch it grow, complete with ambient sounds and beautiful graphics.
And for the grown-ups
Have you ever wondered about a way of letting your kids use your phone, tablet, or PC so that they can access to educational apps and games but limiting their access to anything else that might not pertain to them? Kids Place could be just what you are looking for.  
From the best apps and gadgets, to tips for a healthier, happy life, subscribe to the Boodle newsletter.