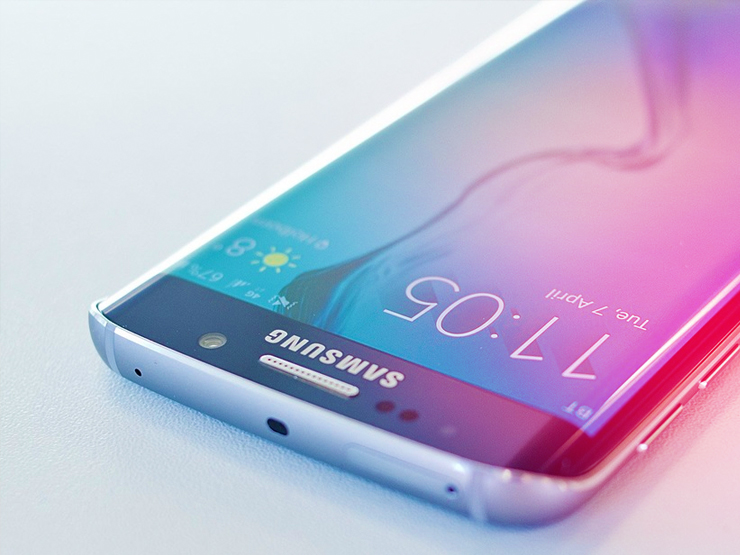 8 April
Tech roundup: the Samsung Galaxy S7
There's something about getting new gadgets that makes you feel like a child on Christmas morning. The packaging is so appealing  with its clean edges, and smooth surfaces that look like they have never been touched by human hands before.
There's an outside box. And inside your new piece of technology is placed just perfectly with a space around it, and a space above, and a space below, almost like it's floating in one of those sensory deprivation tanks, waiting just for you. And then you will charge them and then push the power button and you'll spend the rest of your lives together. Is there anything like it? So, in the geeking out to technology vein, let's have a look at Samsung's recent release.
The much anticipated Samsung Galaxy S7
The latest flagship smartphones from Samsung, the Galaxy S7 and S7 Edge, have been much anticipated. Available in South Africa since March 2016 you might be wondering what's different between this phone and the previous incarnation the Galaxy S6 and the Galaxy S6 Edge. The screen of the Samsung Galaxy S7 is QHD resolution on a 5.1 inch display, so no change there, except the back is more curved and sexy, this also makes it easier to pick up the smartphone from a flat surface.
What else is new?
The S7 Edge is now 5.5 inches and despite the larger screen it's still only a teeny bit bigger than the S7, so it's a good size, and handy for carrying around and whipping out to take a selfie at dinner or whatever. Speaking of the camera it has 12 megapixels, and it's been trimmed down on the outside of the Samsung Galaxy S7 for a sleeker exterior and it apparently has better autofocus and low light capture – perfect for your nights out. Also new is the Micro SD card slot, Samsung Pay feature, easy charging, and improved waterproofing.
On the Samsung Galaxy S6 Edge you now have more options for customising your control panel and putting in shortcuts to apps. You could consider getting the phone on contract and then going all out on the new accessories, with the help of a short term cash loan from Boodle.
Prepare for a full geek out
The most amazing thing about the Samsung Galaxy S7 is the toys that go with it. The Samsung Gear 360 Camera is a 360 degree camera. It is small and user-friendly and looks like a little ball with a fisheye lense on each side. You film on your camera and upload to your Samsung Galaxy S7, where you will put all the footage together and then share on Facebook, Youtube, or another platform that supports it. You can also view this kind of footage on the Samsung Gear VR which is a headset that works with a Samsung Galaxy S7 (S7 Edge, S6, S6 Edge, or Note). If you remember the filmThe Lawnmower Man, you will have an idea of what this virtual reality tool is like, except that the graphics are a hundred times better. It's a full-on 3D experience for playing games, watching video, or viewing photos.
For more of the vital information to make your life a better place, sign up for your newsletter.