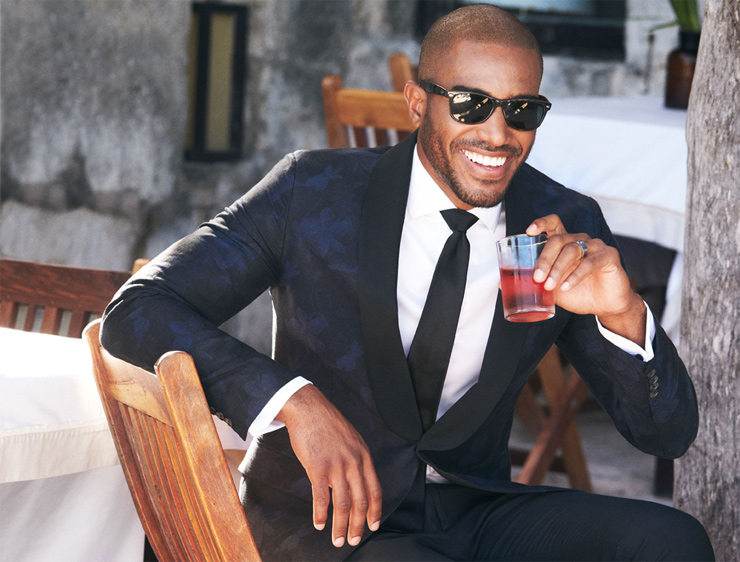 29 January
Men's fashion - it's time for you to get a new look and we can help
According to a recent survey 25% of men said that they are clueless about fashion. That's one in four men who second guess themselves on the clothes they put on every day. One one hand this makes me feel quite bad for those guys, and yes we all know them, who have no idea about clothing. But on the other, we've all heard that expression "clothes make the man", which goes to show that men are judged on their appearance these days almost as much as women are.
And nowadays there are all these immaculately groomed and dressed "metrosexuals", like David Beckham, out there. All of which means that dressing up for the office is generally not as easy as it might have been for your dad. It's not just a grey suit-and-tie thing anymore. So, if you haven't already joined the well-dressed smart/casual attire only party, maybe it's time you took some pointers for a new look. C'mon, you'll like it once you try it.  
Go back to basics
When I think of stylish men - James Dean, Robert Redford and the other guy from Butch Cassidy and the Sundance Kid, Paul Newman. They are usually wearing simple clothing. White shirts, beige chinos, dark blue jeans, navy blazers, grey jerseys. There is a reason why this stuff still looks good now, it's classic. And you should always remember that men's fashion is more sedate than women's fashion. Invest in some simple pieces - a white shirt and a denim shirt, dark jeans and beige chinos, T-shirts in white and blue. They will update your wardrobe and also mix easily with your existing clothing.
Let it go
One of the dangers that men can fall into is becoming stuck in a style. If you are approaching middle age and you are still sporting slogan t-shirts and hoodies you might want to think about getting a new look. The rocker look is charming when you are twenty-something but by the time you reach silver fox, a more sophisticated look is probably more appropriate. I mean, if you are Mick Jagger then it's still charming, but there are few people who've got the moves like Jagger.
Get the fit right
Another common problem is wearing clothes that do not fit. From baggy shirts, to trousers legs that are too high or low, and jackets that pull in at the waist or bulge like a parachute, wearing ill-fitting clothes will make the proportions of your body look wrong. And wearing clothes that fit right will ensure that your new look shows you to your best advantage - tall and lean and studly. If you aren't sure you can always enlist the help of a salesperson to advise whether the fit is right.
Spending more
There are some things that are worth spending more money on to finish off your sophisticated new look. These big-ticket items will be things that you use often that will be offset by your plain basics and since they are a better quality will last longer. Maybe a coat or leather jacket. It is also worth spending more money on shoes since they show their value, and also stick out when they are cheap. If you have to wear formal clothes often, most style guides suggest that you should have black and brown leather shoes and a pair of leather boots (in winter) that you can wear interchangeably.
It's true that quality comes at a price, but an investment in items like a wool coat, leather shoes or a well cut suit will stand the test of time. A good time to pick up these pieces is at end-of-season sales. Of course, we don't always have cash on hand at the time that classic pieces go on sale. If this is the case, remember you could always get a boodle loan to help you bridge that gap.
For more useful advice on climbing the ladder of success make sure you subscribe to our newsletter.