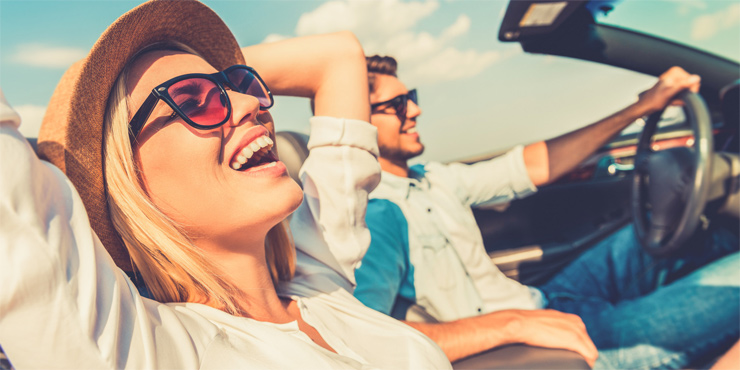 17 December
Make a checklist and other tips for carefree travel
The world is a complex and ever changing place. That's probably the main reason why most people like to travel - to experience the rich diversity of life in different countries and the interesting things that could happen to you when you are overseas. But you should also be as prepared as possible so that you are not caught off guard when you are in a foreign land. From double checking your itinerary to calling the foreign office just to make sure that the country you are visiting isn't experiencing some kind of upheaval. Here are some travel tips to keep you out of trouble.   
The checklist
FlyLady has some good advice for travellers. She suggests taking half an hour well ahead of time to make a detailed list of everything you need to do before you set off. Planning ahead of time will help you not to unravel while you travel. FlyLady recommends breaking your list into four parts - things to do before you pack/ things you will need to pack/ things to do before you leave/ things to do when you get home. Good list FlyLady!
Money
One of the biggest concerns around travelling is about money. What will happen if you're mugged and lose all your cash? The easiest solution may be to have a credit card, but this should be used sparingly because there might be added charges for using the card in another country. Travellers cheques are another option and they are appealing because they can be cancelled if they are lost, but the drawback is that they might not be universally accepted as payment. It's a good idea to make a trusted family member your proxy so that they can access your bank account and send you more money in case of emergency or theft.
Think ahead
If you are going somewhere that you think might experience natural disasters, political upheaval or acts of terror, contact the foreign office. On the American Consul website you can look for information on places you would like to visit using this useful search tool. This might be a good idea just to put your mind at ease before you travel. Organise your travel insurance ahead of time and give a loved one your travel itinerary and contact details. Arrange to pick up prescription medication or any immunisations that you might need in advance. Make sure that your passport is in date, or that you've left enough time to receive a new passport.  Another thing, ladies if you're going on honeymoon, but still travelling on an old passport (i.e. one that still has your maiden name) be sure to book the ticket under your maiden name and not your new married handle. If your passport and ticket don't match you may have problems checking in.
Double check your itinerary
Make sure that you have your flight times right and allocate sufficient to get to the airport for check-in time. If you have connecting flights or ongoing travel arrangements you might want to make sure that your schedule is do-able. So make sure you have a minimum of 30 minutes between landing and boarding your next flight so that you can get from one side of the airport to the other. Check in with sites like tripadvisor and you will get reviews from other travellers with advice on useful things like airport buses.
Subscribe to our newsletter for more fantastic life hacks.