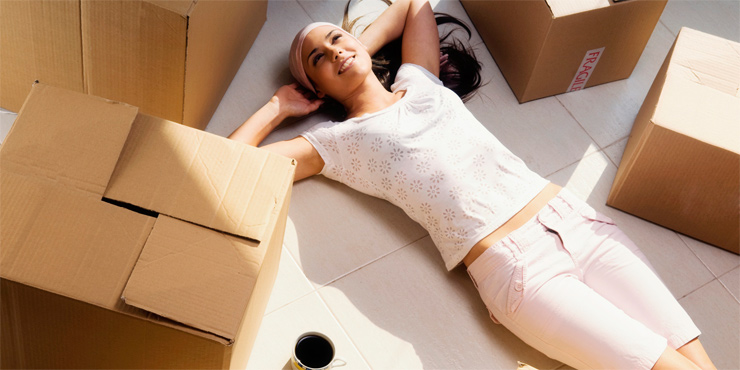 19 February
Leaving home for the first time: the must-have essentials
Everyone comes to a point where they know it's time to move out of their parents' house. It's part of the natural cycle of life, and one day you just come to the realisation that you are an adult and you need your own space. But just in case you are not sure if you should take the leaving home leap, here are a few of the most common reasons that came up in an internet search – your love for going out on a Friday night does not correspond well with your parents' love of waking up early on a Saturday morning; you still have a curfew even though you are older than 18; you don't know how to wash your own laundry and/or cook rice; it's awkward for your significant other to sleep over; you've never brought anyone home because it's uncomfortable; your baby sister has left the nest before you; you are older than thirty; your parents have begun to insinuate that they want you to move out or have begun to charge you rent. Okay, I'll stop now. Moving out may be simpler than you think, you just have to put one foot in front of the other. Here's a little help to send you on your way.
Can you afford it?
The first thing to figure out is whether you will be able to afford living on your own for the first time. You're going to need a job if you don't already have one. A rule of thumb that people generally use is that your rent should not be more than a third of your monthly salary. You will also need to put aside money for a deposit which will be the same amount again. The good news is that you will get the deposit back when you move out, assuming that you haven't damaged anything. When you are leaving home for the first time you will also need to have some money for other stuff so that is why you might want to think about…
Making a budget
Your budget will lay out your earnings, subtract your expenses and savings, and show you what you will have left over for spending on consumables like clothes or entertainment. You will also have to be on top of things that you might not have thought of before – car insurance, petrol, water and electricity, rates and taxes, DSTV or internet bills, a domestic worker. You will also have to plan your own meals and cooking for the first time, not to mention grocery shopping. Yep, being an adult is hard.
Location, location, location
Next you can look for a place to live. You can look on websites like Private Property and Property24, and established real estate agents such as Remax. The ideal location will be somewhere that is close enough to work, friends, shops, entertainment, gym and anywhere else you need to go, as well as being the kind of neighborhood you would like to live in. Ensure that your new place has all the facilities you will need – two rooms if you are sharing with a flatmate, working utilities, a stove for cooking etc.
Getting stuff
Some places come furnished, or partially furnished but you will have to get your own stuff for others. On his morning show, DJ "Whackhead" Simpson and his team on 94.7FM discussed what the absolute essentials for moving into your own place for the first time are. These items include a mattress, can opener, laptop or tablet for connecting with the outside world, and (instead of having a television for entertainment) a framed picture for the bare white wall, an electric toothbrush, and car insurance. You will be able to expand on your furniture from this point and add a lounge suite and coffee table and so on. Family and friends might be able to help you with second hand items, or otherwise you can find bargains on websites like Gumtree.
In the end, moving out of home might be more of a long-term thing than a short-term one, and remember you can always turn to us for a quick cash loan if you need that security deposit so someone else doesn't grab the perfect one-bedroom from right under your nose.
Subscribe to the Boodle newsletter so that you have all the tips and tricks for ultimately becoming financially independent.