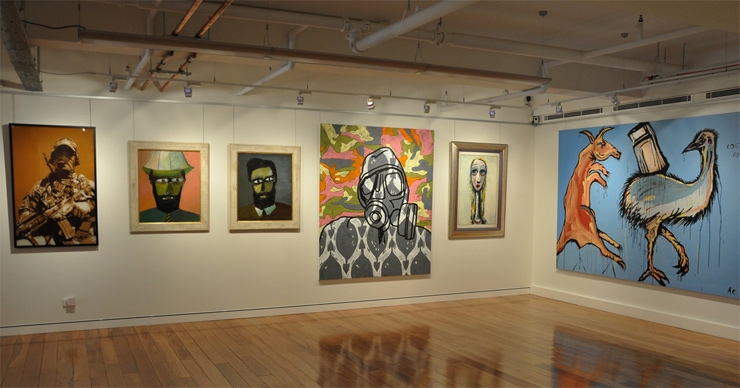 12 February
Investing in your passions: Art
If you are an average person then you probably think of art in terms of extremes that put you off making a big investment. There is the idea that good art costs a fortune and lately is seems like there is also increasingly valuable local art too.
The other thing about contemporary art, is that it makes headlines for being bizarre, modern artists have sold an unmade bed, a shark in formaldehyde, a urinal, and a meat dress, all in the name of art. In all of this noise you might wonder if there really is any good reason to invest in art. The answer is yes, it is a legitimate investment, where you might make a substantial return on your investment. And you could also enjoy it on a daily basis, unlike other investments that might just be a figure in the bank. We want you to be happy and make good investments so here is a beginner's guide to investing in art.
Buy what you like
The first thing to remember when you're investing in art is that it's an unpredictable market. The value of art is driven mostly by demand, meaning you will have to take into account how the artist is rated in the current market, his/her reputation and prospects for the future, but mostly you need to figure out whether you like the piece or not. If you are investing to make a return that might not happen for a few years, you'll want to get something that you enjoy looking at every day.
Hit the books
You can get to know the art that's on the market and how much it generally goes for by going to auctions and exhibitions. You can do further research by reading up on the internet and art magazines - House and Leisure Magazine and the Mail & Guardian Newspaper both have art sections where you might get useful info. If you are really keen you can hit up the library. Art in South Africa vol i and ii by Sue Williamson is a comprehensive resource.
Go to the pros
So, you've found an artwork that you think is very valuable? You might want to make sure that it's not a fake before you shell out a lot of money. You could ask art historians, knowledgeable collectors or galleries, or have the artwork evaluated by an auction house like Strauss and Co and they will tell you what it's worth.
Or go straight to the source
If you've done your research and are feeling confident about an artist, or feel strongly for a piece of art, you could cut out the middle man. Since galleries and auction houses put a markup on the work they sell, you could save this money by talking directly to the artist. Approach the artist at their exhibition or look for their contact details online. It's also worth remembering that smaller galleries are generally more cost-effective than larger ones.
Keep an eye out for what's new
Spot  the next William Kentridge and Marlene Dumas by keeping an eye on art competitions. There is the Standard Bank Young Award and the L'Atelier
Awards. And you can also check out the Bag Factory where up-and-coming artists do residences to name a few.
Remember if you stumble upon that magic piece that speaks to you but your cash flow is restricted you can turn to Boodle and apply for a quick loan online. Subscribe to our newsletter, it truly is a work of art.