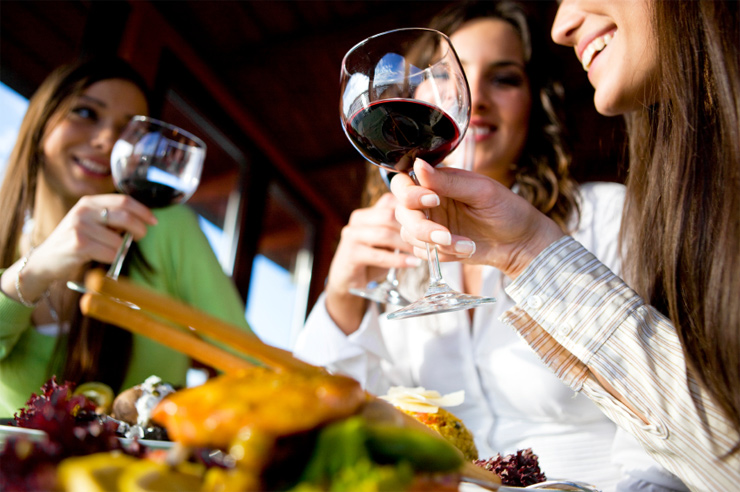 22 February
Investing in your passion: Wine
As you get older you start seeing things that no one really told you about. Men will get hair growing out of their ears  and women will experience gravity will wreaking havoc on their bodies. But it's not all bad news. Now that you are a working professional you will have a little bit of extra cash and you can invest it in things that will bring you pleasure, like wine. No, I'm not saying spend all your extra money on wine to add it to the collection in your stomach, investing in wine is a legit way of expressing your passion for the lovely liquid, and, if you know your stuff, you could give yourself a leg up on your finances at the same time.
Why wine?
Wine is seen by many experts as a good investment because prices are usually quite stable. And because prices don't track directly with shares and bonds, it's good for diversification. According to reports the best wines rose an average of 15% in price every year over the 25 years preceding 2009. After the financial crisis wine initially looked resistant but then prices started to weaken. But apparently this is one of the most exciting times South African wine has ever seen, with an increase in overall quality over the last few years and an ailing Rand that has helped our wineries and export markets. The demand for South African wine is at an all time high, so keep an eye on them – international prices look set to go up, and local ones are sure to follow.
How to get started
Unfortunately, similar to cake, you can't have your wine and drink it too.. So if you are hoping to make money and drink a lot of wine at the same time, that won't be possible. The enjoyment of investing in wine, like other kinds of investment, comes from knowing the product, the ins and outs of the market, and making good decisions so that you purchase wine that grows in value. Unless that's your goal of course, to keep it and then enjoy the wine with family and friends. Learning about wine will mean that you can make more informed decisions and so, if you are serious about investing in wine, you could think about doing a course. You should also do some homework and research wine farms, and one very good way of doing this is by visiting them in person. That way you can check out their winemaking cred and sample some wine. Well, no one said this was going to be easy.
Storing your stash
Once you've acquired your collection you will have to think about storing it. The best option for this is a cool place with a balanced and consistent temperature, ideally 12 - 14 degrees. The storage area must also be dark with no direct sunlight, but be aware that even electric light bulbs can fade labels and generate heat. The area must be be ventilated and have a consistent humidity of 80%. Sideways storage is best with the liquid against the cork to stop it from drying out, and try to make sure there is no unnecessary movement or vibrations. You could also get it stored professionally – the Bergkelder Vinoteque wine bank in Stellenbosch is an example, with the best conditions for storing wine and backup generators for cooling and security.
Boodle newsletters will make your life sweeter than wine, so make sure you've signed up.