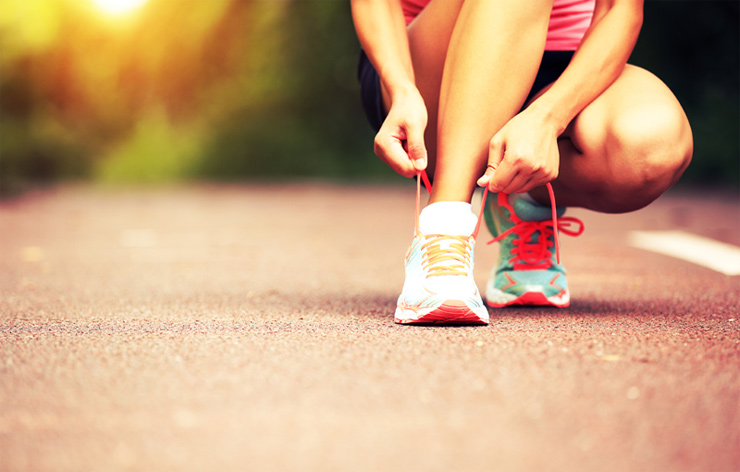 7 March
How to lose weight: The skinny on getting skinny
Okay, so we're midway through February and the aspirational ideas you had for getting into shape at the beginning of the year might not have taken hold. Well, take some comfort in the fact that you are not alone. Cheer yourself up by watching this parody video (to the tune of Adele's "Hello") detailing the struggles of getting back into shape with insights like, "Hella cravings for some fries, I did one push up and I cried" and "I feel so hangry breakfast, dinner and lunch, and the ice-cream truck is the only reason that I run, anymore." The struggle is real, but that doesn't mean you should stop trying to lose weight. In the interest of helping you find a method of weight loss that works for you, here's an introduction to some ideas on how to lose weight. And, we know, weightloss solutions might not go easy on the old wallet – if you're short of cash apply for an instant online cash loan from Boodle.
A trusted method for weight loss.
Founded in 1975, the Weigh-Less philosophy is based on healthy eating. Food plans are made with the input of dieticians and medical experts so if you are wondering how to lose weight this might be a good way to go. This method of weight loss entails measuring out and weighing food exactly according to the food plan so that you can be sure you are on the right track. And there is a support system in place too, you go for weekly weigh-ins with your group and you can also get insight from your group leader who will have gone through the weight loss programme themselves.
Outsource your meal preparation.
Tim Noakes' Banting Diet or The Real Meal Revolution was really hyped a few years ago. The diet plan then met some serious backlash mainly because the high fat, zero carb approach was said to be unhealthy. Still, some swear by the power of this diet so it might be an option for you. Another dietary option for how to lose weight is Fit Chef, it's an eating plan with a focus on all the good things: nutrient rich veggies, organic as much as possible, as little dairy and refined or bleached products as possible, low GI, and so on. Meals and smoothies are prepared and frozen and are delivered to you so that you have them on hand when you're hungry to avoid stuffing your face with pizza. The website says that the meals are balanced and varied to ensure that they are satisfying and there are also sport performance, vegetarian and vegan options.
Wacky weight loss
There is certainly no shortage of options available for weight loss, with new and interesting methods coming out all the time. Sniffing an apple, surrounding yourself with the colour blue, and tying a ribbon around your waist may sound eccentric, but I guess they might be worth a shot. Even Doctor Phil is getting in on the action. I can't help thinking of him intervening as soon as I get my chops around a doughnut and saying, "Let me stop you right there, see, what you need to do is step away from the doughnut."
Getting off your butt
Most experts agree that the most effective methods of how to lose weight is through a combination of diet and exercise. And there are numerous trendy options available. If you fancy the idea of being bossed around by a shouty army general you could try Bootcamp. Participants are put through their paces in a simulation of army training. You could also try Crossfit although my own feeling is that this form of exercise looks more hardcore than the Olympics. If you are just dipping your toes into the exercise thing maybe start off with Parkrun on weekends, where you can take a regular run (or walk) that is not too intimidating and where you can benefit from the group energy. The important thing is to get off your butt and start doing something.
We've said it before in our blog about quitting smoking and we'll say it again, your health is the best investment you can make. There is no time like the present.