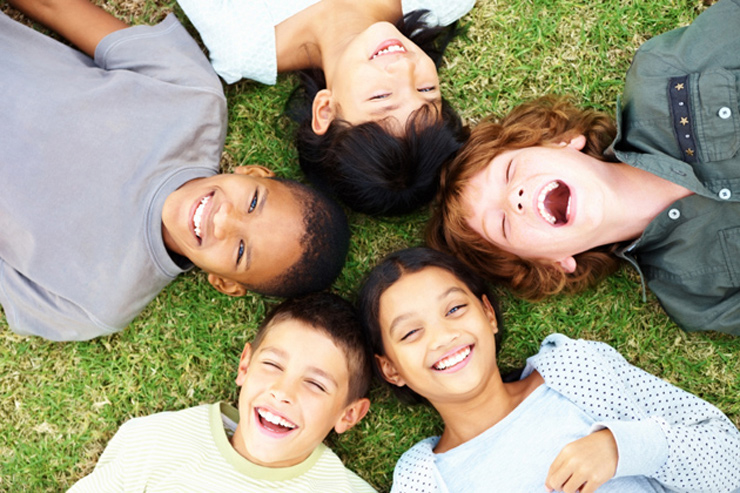 23 December
How to keep the kids occupied at home over the holidays
"Maybe Christmas doesn't come from a store. Maybe Christmas, perhaps, means a little bit more." The Grinch.
It's great to be a child over the Christmas holidays. It's great to be an adult too, but children especially look forward to this time of year. There's the presents and food on Christmas day but it's also the long summer days that are full of endless possibilities for fun. As a parent you might be a bit nervous at the prospect of filling up those hours of supervision, when the kids are normally in school, and you might not even have the crucial backup of your domestic helper. But take a breath, I'm going to help you with some ideas for keeping the kids busy and happy and you might even enjoy them too.   
Make a fort
It's amazing how easily entertained little ones can become when making a fort out of ordinary blankets, pillows, and pegs. This is especially great for rainy days. Drape the dining room table with a sheet and make an interior with pillows and towels. Or dedicate another room to making a fortress for the day, clearing big furniture to the sides to make a space where you can hang linen between chairs and side tables. Have them make interleading passages and walls for the fort and when they are finished they can act out scenes from movies or storybooks, or make their own scenes. Or maybe plan a picnic.
Children's vegetable garden, greenhouse or treehouse
You can download a plan for making a vegetable garden for free off the internet. This a great way to introduce kids to the garden and to encourage them to eat their veggies. Or you could make a small greenhouse  or a full size greenhouse. And for another longer holiday project you could make a treehouse. These are more labour intensive, but it's a great way to teach kids about putting in effort so that you can reap long-term rewards. It might also be a bit harder on the wallet, but consider taking a short term loan from Boodle to cover the shortfall.
Fashion, dahling!
Design clothes and put on a fashion show. This activity can be split into different phases and will probably only require fabric markers and old clothes. Print out a blank T-shirt template and have your budding designers plan out their creations. Then use fabric markers to decorate and potato stamps to make a pattern, glue on sequins and other scraps of material, etc. Plan the fashion show as a holiday highlight, think about the theme and music and other possible elements, then make a poster and invitations. Stage the show and don't forget to take pictures, which can be printed out and turned into a "fashion spread" for a dummy magazine or newspaper article.
Don't forget to subscribe to our newsletter for more ideas on how to make the most out of your holidays.