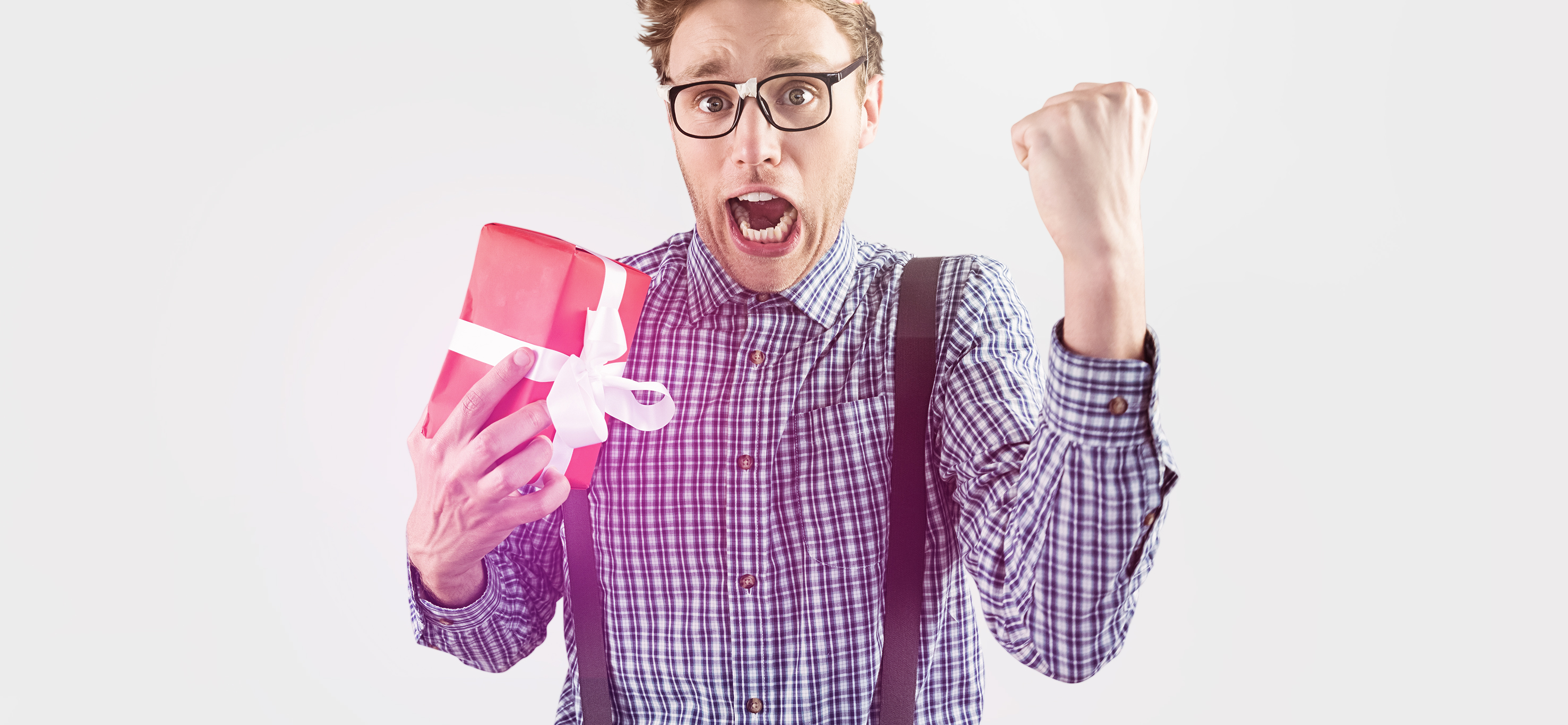 9 December
How To Get Gifting Right
Navigating the office holiday party, having to be friendly with your in-laws, managing your credit card balance, and dealing with kids' unruly demands can all put strain on your relationship with your life partner. However, possibly the biggest relationship test you'll face this holiday is picking the right gift/gifts for your loved one.
Money may not be able to buy you happiness but it can certainly help you get gifts that will make someone happy. Use these 5 tips to make sure you get your gifts right this year.  
Give Experiences, Not Stuff
Giving is better than receiving at this time of year, but bear in mind that the person receiving your gift will quickly get used to it in the same way that a new TV appears really big at first, but in time just seems average. Consider buying an adventure in an amazing place – the kind of experience that will provide life-long memories to look back on with delight. 
Give the Gift of Anticipation
If you are planning on taking your loved one on a special holiday, plan it to take place a few months from now. Giving it a few months allows you to both enjoy reading up on where you are going and gives you plenty of time to enjoy looking forward to it. The anticipation will make the trip that much better.
Quantity, Not Quality
If you're trying to decide between getting your loved one a single large gift or a few smaller gifts, opt for several smaller gifts. More gifts means more excitement over a longer period of time. One very expensive item produces a lot of joy, but unwrapping several smaller items is even more exciting.
Information is Key
It's easy to be side tracked when buying gifts, so make sure your choices either come from your own thoughts and intuitions or your loved one's likes and dislikes. To be extra sure you're on the right track, get input from friends and family. When it comes to the best gift, thought really does count.
Giving is Better than Receiving
How often have you shopped for a gift, seen nothing that you really liked, but still bought something because you just needed to buy a gift? Buying for the sake of buying is never a good idea. Rather do some good during the holidays by giving generously to the charity organisations ringing bells, singing carols and collecting toys for those in need. You'll feel great and so will they.
We wish you and your loved ones a wonderful holiday and a New Year filled with joy. 
http://www.scienceofrelationships.com/home/2014/12/17/tis-the-season-5-principles-for-spending-your-money-wisely-d.html