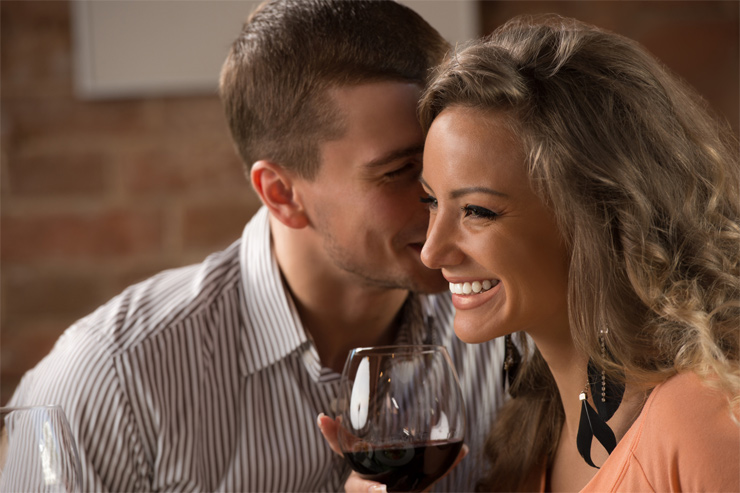 9 February
Getting red carpet ready for Valentine's day
People are spending more and more on Valentine's day. According to the estimates of this survey, Americans spent a record $18.9 billion last year. These Valentine's day gifts included chocolates, jewellery, flowers, or a special night out. The survey concluded that there was more spending in general – on children, parents, pets and by individuals on themselves. And why not? Valentine's day comes after that depressing part of the year following Christmas and New Year when you are back at work or school, with the holidays behind you. So why not go big on Valentine's day? If you have a special someone in your life, why not take this opportunity to look your best for them? And if you don't have a special someone, that's even more reason why you should pull out all the stops and be red carpet ready for Valentine's day.
First things first
Living stressful lives in fast-paced cities leaves most of us looking more like Kathy Bates in Misery than Katherine Heigl in, well, whatever she's in. A spa treatment will smooth the years off of your worry-worn dial in no time. Check into a spa for an afternoon of pampering – most will offer treatments like reflexology, steam rooms, hydrotherapy, massages, and more. There are spaces specially designed for optimal relaxation and comfort including fragrances and music to ensure the most luxurious five star experience.
Some basics
Some quite basic treatments can have a dramatic effect on your appearance. Teeth whitening procedures, for example, are widely available at dental practices. They are relatively convenient and can make you look younger and fresher. There are also quite affordable home whitening products available which retail for under R200. And, if you want to pair your new pearly whites with a tan like a young Sophia Loren, you could consider a tanning salon. Salons these days offer tanning beds and spray on tans for a natural looking tan. They also do various kinds of permanent make up, such as permanent eyeliner and permanent lipliner. Just FYI.
Take a tip for your fingertips
Stylish nails have become de rigueur and no red carpet look would be complete without them. There are various kinds of treatments available at most well-known salons: French manicures, gel treatments, coloured nails, and varieties of little adornments that can be added. So make sure that your fingertips and your little piggies are looking fabulous. Salons also generally offer eyebrow and eyelash tinting, threading, eyelash extensions, facials and facial peels.
Some help from science
Clinics that offer non-surgical cosmetic procedures are becoming increasingly common. These  clinics have different kinds of cosmetics and services that are administered by medical practitioners. Some of these treatments include laser hair removal, removal of veins, and various beauty treatments. If you are intent on reducing wrinkles, botox is an option that delivers noticeable results. It is injected into the face to weaken muscles which cause wrinkles, the treatment can last from three to six months. And fillers can be used to plump out your face, injectable implants used for filling mid and/or deep depressions of the skin, they can last from six months to a few years if looked after.
The style guides
Don't fall at the last hurdle. Make sure that your hair, clothes and makeup are also red carpet ready. After all, you do not want to be put onto a worst-dressed list at this point. Your crowning glory can make or break your look so make sure that you have gone to a respected hairstylist who can cut, colour, style and even possibly put in extensions, for the right look. When it comes to your clothes and makeup being on trend is important, but not more important than wearing something that shows you off to your absolute best advantage. Researching the right magazines will ensure that your makeup tips and choice of outfit are on point. To make sure that you are getting it right you could find a stylist or visit a makeup counter for expert makeup tips.  
To ensure that you are always savvy and stylish subscribe to the Boodle blog.