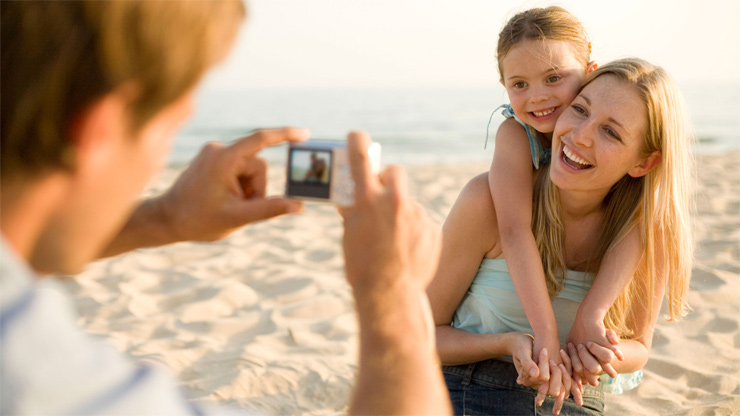 30 January
Five best holidays for a young family
Maybe you didn't manage to get away for the December holidays or maybe your holiday ended up not being much of a holiday because you were looking after everyone else. I'm sure anyone with children will tell you that taking them on holiday is sometimes harder than staying home. One of the perks of having young kids, who aren't in school yet, is that you can avoid the holiday hordes and take advantage of out-of-season prices. It's also in the low season that you're likely to find special offers and value for money packages. You can always make use of a Boodle loan to help you with the deposit. And that means that you can plan another trip for the near future that won't break the bank. Here are some local ideas that cater for the whole family.
Put yourself on cruise mode
Do you have a nagging feeling that your holiday might've been better if you shelled out a bit more? To really feel like you are enjoying the luxurious lifestyle you should consider taking a cruise. From R4660 per person you get a four night cruise that goes from Durban to Portuguese Island in Mozambique via Maputo and then back to Durban. This includes four nights accommodation aboard the ship, including all meals and entertainment and, here's the kicker, kids stay free!
Children are issued security bracelets upon arrival so you will always know where they are, beepers and DECT phones can also be hired. There are family activities and entertainment aimed at four different age groups. For added convenience fly from Johannesburg/Cape Town to Durban and take an Uber taxi from the airport to the harbour.
Kruger National Park
It's fun and educational for children to see wild animals in their natural habitat, and it's likely to be an experience they won't forget. The world famous Kruger National Park in northeastern South Africa (Mpumalanga and Limpopo) is 19,455km squared, at almost 2-million hectares it's one of the biggest game reserves in Africa. It boasts an an amazing diversity of life forms - 336 types of trees, 49 fish species, 34 amphibian, 114 reptile, 507 bird varieties, and 147 mammal species. Take children to the south side of the park - the distances between get out points are smaller and there is more variety of animals and landscape. When travelling with kids It's best to visit areas less than an hour inside the park. Also, authorities advise only taking children over the age of five because of risk of malaria.
The Mother City knows best
As a holiday destination for kids, there are few places that can compare to Cape Town. Its beautiful beaches and winelands enclose an historic city centre nestled at the bottom of Table Mountain. There is a vibrant nightlife and restaurant scene, world-class shopping and beautiful hotels. Children will be entertained with the cable car ride up Table Mountain, penguins on Boulder's Beach, and the awe-inspiring Two Oceans Aquarium. Stay at the luxurious Belmond Mount Nelson Hotel where there are expert childminders and entertainment programmes. 
Follow the sun
If your travel budget is limited and you also don't have a lot of time to take the kids away for a beach holiday in summer you should consider taking them to the Valley of the Waves at Sun City for a day visit. After all, there is nothing that gives you that summer holiday feeling quite like building sandcastles, running across soft sand and diving into the waves and you can drive to Sun City in less than hour from Johannesburg. There are also loads of other kids activities in Sun City - an entertainment centre with games arcade, mini golf, mini quad biking, the stimela train and a maze.
Island getaway that's not too far away
Mauritius represents the best of many worlds. It is close enough to South Africa that travel is convenient and affordable and at the same time it's an island getaway so beautiful you will not want to leave. It has a tropical climate, a range of natural and manmade attractions, and is surrounded by a warm sea perfect for swimming. Beautiful beaches, flora and fauna and a friendly and interesting local population. Package holidays are perfect for a young family since you can get a good price that will include airfare, accommodation and meals, so that you really get a chance to relax. There is snorkelling, diving, boat trips to islets, excursions to botanical gardens and plantation houses, birdwatching and hiking.
For more ideas on getting the best out of life subscribe to our newsletter.