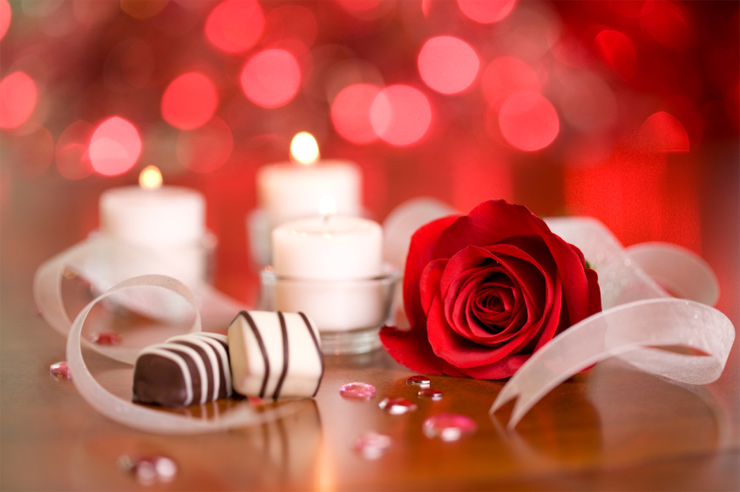 1 February
Extra special Valentine's Day ideas
The original Valentine was supposed to have been a bishop who lived in the third-century AD. He defied Emperor Claudius' ban on marriage and continued to perform the ceremonies for young lovers. The day has captured popular imagination and grown into a veritable industry for chocolates in heart-shaped boxes and flowers arranged in pink ribbon. Hallmark statistics indicate that it is the second biggest holiday for sending cards, second only to Christmas. There might also be a sense of expectation around this day. So here are some ideas for making the day special, whether it's with a date or a partner, a friend or on your own - don't be a hater on the day of love.
Opera at the Sheds@1fox
Here's a nice idea for the night before Valentine's Day (February 13th, 2016), a night of opera at Joziburg Market at The Sheds@1Fox. The Gauteng Opera will be performing at one of Johannesburg's most exciting spaces. The market opens at 6.30pm and the first performance is at 7.30pm. Tickets start from R250 for bench seats, excluding food and drink, although these can be bought from the trendy market vendors. But why not  really wow your date and go for the premium  stage-view private table and private table options? Trust me you'll score big points for giving them extra bragging rights at the watercooler on Monday.
Go to the Bioscope
How about spending the evening watching a movie under the stars, or inside the most trendy cinema around? Maboneng's popular The Bioscope has something for everyone. There is  the lovey-dovey option - When Harry met Sally, the cult romance option High Fidelity, and the anti-Valentine True Romance. So whether you are sharing your popcorn with your sweetheart or chucking it back on your own, you could be having fun at the movies. Buy the ticket/pizza/drink combo for R120 when you book online. And for outdoor movies in Cape Town and Durban check out this link.
Make it a social event
Here's an idea to change up the Valentine's day vibe - why not make it a day where you and your foodie friends make your most passionate dish together? Dust off your recipe for quail with rose petals and bring the expensive bottle of champagne that you have been saving.
Take it home
If your wallet is still looking a bit poorly since the festive season you could do something at home that doesn't have to be very expensive. For example turning the lounge into a picnic spot and borrowing the fairylights from your Christmas tree. Set the mood with the right music and cook up something nice for a romantic evening at home.Top it off with a chocolate and strawberry fondue.
Make it a party night
Organisers of the annual 5FM Love Sucks Celebration claim, "Cupid's big day isn't just for couples, in fact, it can be more fun if you're not committed". You dance the night away with 5FM DJs - Roger Goode, Ms. Cosmo, Poppy and more. Organisers have included an interesting feature at previous events - a superpower ring to show what your sexual persuasion is for equal opportunity prowling. Look out for details on the events page of the 5FM website.
Up, up and away
Hot-air ballooning over the Cradle of Humankind is a big ticket item for a special Valentine's day. AirVentures offer one hour flights that leave from picturesque Kloofzicht Lodge. It's a sunrise launch so if you're not an early riser consider really upping the romance ante with dinner at the lodge the night before and then sleeping over at this upscale four-star establishment? Coffee is provided when you arrive and champagne when you return and you can even take a bottle with you to enjoy while you are looking out at the breathtaking view of this heritage site. It costs R2000 per person for the classic flight, R2300 per person for safari flights, private flights R6700 per couple for the classic flight and R6900 for the safari flight.
Keeping up with the Boodle newsletter will ensure you have all the best advice, for heart and head.