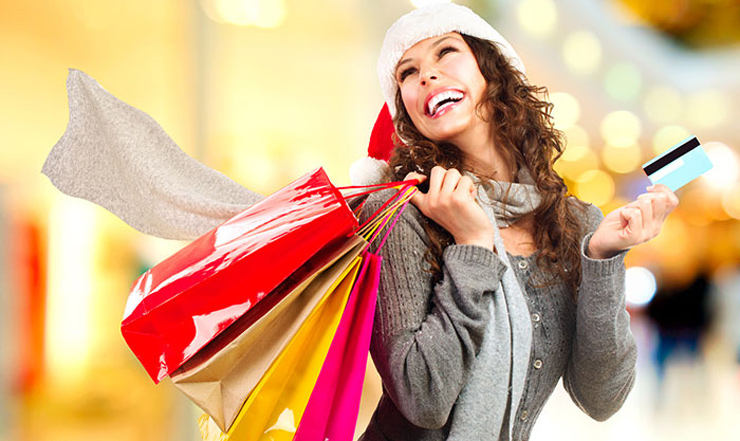 21 December
Best last minute shopping tips
There are just a few days left to Christmas, but instead of putting your feet up and watching Elf you're trying to ward off the feelings of panic as you picture showing up for Christmas lunch empty-handed? Whether you have spent too much time procrastinating over the perfect gift, or just haven't been able to face going to the mall, it's time to be proactive and beat the Christmas shopping list before it beats you! Don't give in, picturing the faces of your disappointed loved ones, there has never been a better time to conquer your fear of last-minute Christmas shopping.
Make a battle plan
Knowledge is power. Plan your list with an approximate budget for each gift. If you don't have a specific gift in mind allocate a limited time for each one - for example 30 minutes in the bookshop to find the right novel for Dad. You could also check online before you leave for the mall to make sure the toy shop stocks your nephew's Luke Skywalker figurine and even consider calling ahead to confirm, or have it put aside for you. Planning your time at the mall will make you less vulnerable to impulse buying or unnecessary spending, such as eating in restaurant.
Keep your strength up
Make sure that you have adequate rations to keep you going and are well rested. You will be more prone to impulse buying, making wrong purchases, or paying too much if you're feeling tired or hungry. And know when to stop - once you have fulfilled your mission and have a gift for each person on your list, let it go and go home.
Put the ball in their court
Buy your loved one a gift voucher for their favourite shop. You could personalise the gift by giving a mug with a coffee voucher, for example, or a book voucher with some stationery. You could think about giving a subscription to a magazine or newspaper, wine of the month club, or a gift voucher for a gym or yoga studio.
Redrawing the battlelines
Avoid the stress of last minute shopping by shopping online from the comfort of your home. The advantage of online shopping is that you can easily take in a range of items and even compare prices of the same item between stores. Some sites offer free or discounted delivery and will send the item to you or directly to the recipient. Try this advanced online shopper tip - sometimes if you abandon cart late in the transaction the site will offer you a discount in order to keep you interested. Shopping online will also save you time, and the money you would have spent on petrol and parking.
Call for back-up
If your delay tactics have left you financially short because prices have shot up before Christmas consider getting a boodle loan , it's fast, easy, and flexible.