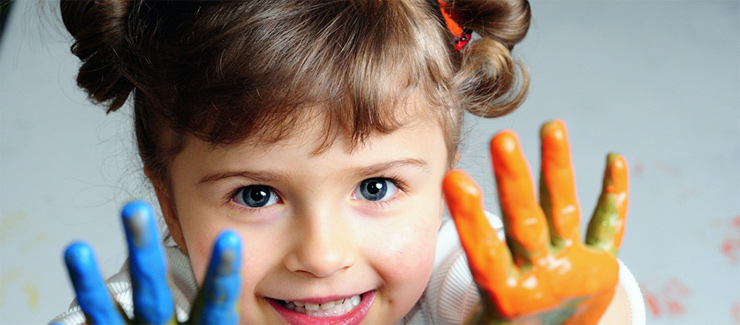 11 March
Arts and crafts and other ideas for what to do with your kids over the holidays
I love this time of year. It's finally looking like the heat might break, the leaves start turning yellow, and we get some well-deserved time off. The shops are overflowing with hot-crossed buns and Easter Eggs. Ah, the chocolate marshmallows eggs, the hard white ones, and - my personal favourite - Creme Eggs, with their delicious fondant enclosed in a layer of milk chocolate. I love you Creme Eggs. Did you know that some Easter practices have roots in pagan practices? The bunnies come from Eostre, a northern goddess who was symbolised by a rabbit and there is a long history eggs being exchanged in many cultures. Whether you are eating Easter Eggs or just the humdrum hardboiled variety, enjoy this holiday time with your kids with these ideas for arts and crafts and other activities.    
Holiday activities
This organised mom has compiled a list of 100 things you can do with your kids on the holidays. According to Be A Fun Mum, "the trick to fun school holidays is to keep the kids busy with enough downtime so mum isn't worn out." That being said, even reading this list is a bit exhausting so you might want to exercise judgement and choose activities wisely ahead of holiday time. She has divided the list into categories – inside home, outside home, arts and crafts, out and about, adventurous, when it's raining, and quiet time. And here's a random sample of activities – make homemade pizza, a theme day, play backyard games, collect flowers and press them, make sock puppets, visit a museum, plan a day trip to an animal farm, look at the stars, and and and…One of her suggestions is to have a dress up day. If your little tike would like to be a Jedi Master you can get a light saber here.
A house in the trees
Making a treehouse will require some adult input but think of the returns in terms of how much enjoyment your child will get out of it and how much they will love you. First make a plan on paper or you can even build a model out of cardboard. A treehouse has no foundation, it rests on a platform, so make sure that it's sturdy enough to take the weight of the structure (and the children) that will sit on top. You can use ropes or car inner tubes to attach the structure and nails to wooden planks as walls and roof. One of the golden rules - use lightweight materials, which you can buy here - this will make building easier. Also, build from the ground - it will be more stable and allow access to tools. Check out some more detailed instructions on making a treehouse here. The problem with a project like this is that you don't always have the money when you have the time. But, remember you can take out a Boodle loan to tide you over and help you make your tree house while you have time off.
Go down the garden path
Getting into the garden is a great thing to pass onto your kids. It's rewarding watching things grow and they will love being able to eat their own produce. Whether you have enough space for a traditional garden, or grow plants in containers on your balcony will depend on the space you have available and the energy you are able to devote to gardening. Start by getting your tools together – you might need pots, gloves, a watering can, shovel, rake, pruning shears, and so on, and you will also need good soil. Decide which plants you would like to grow and whether you would like to buy them in seed or seedling form, you will be able to get all the these things at a good nursery. You can also ask staff at the nursery for specific advice on how best to grow the plants you have chosen. And there you go, just add water!
So, whether it's arts and crafts or other activities, enjoy your holidays. And don't forget to subscribe to our newsletter.